Because ad campaigns such as this one from UN Women are necessary.
Because tonight, right now, on my home computer in Virginia, Google's auto-complete yielded these results: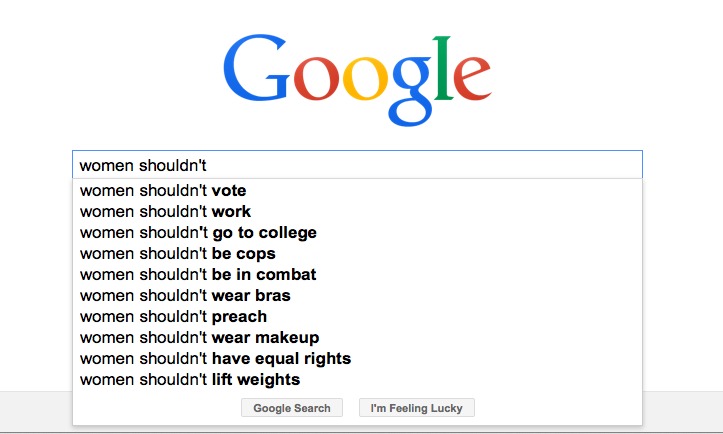 Because in 60% of the top Google search queries beginning with the statement "women should," the very next word is not.
Because another 60% of those Google searches stating what women should (or should not) do are directly tied to controversial interpretations of Christianity and the Bible.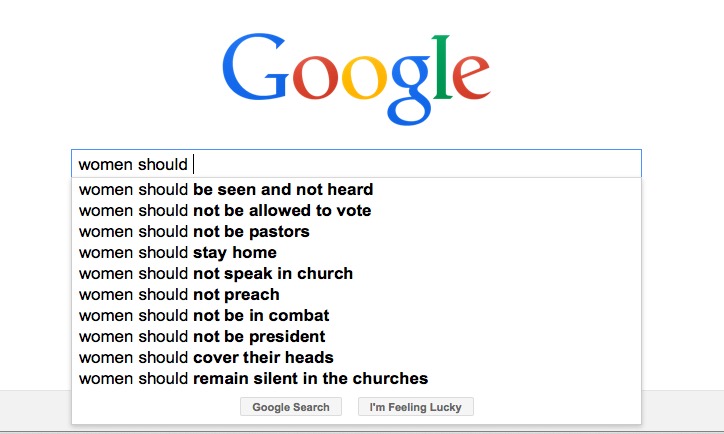 Because, when bringing up what one would expect to be a list of positive actions, worded as "women need to," the results include "know their place," "be dominated," "shut up," and "stop complaining."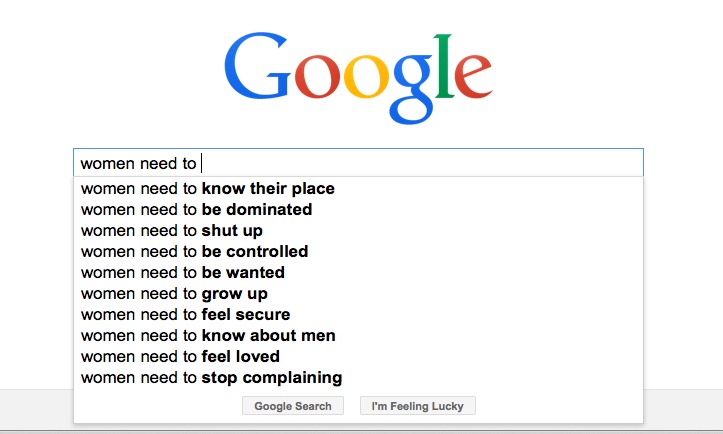 Because according to those using the top search engine in the world, along with being untrustworthy, unable to have it all or even drive, women can't seem to find that one necessary item for their completion – a husband.
And because the top 10 Google searches beginning with the words "women cannot" include yet more references to what women can't do within Christianity.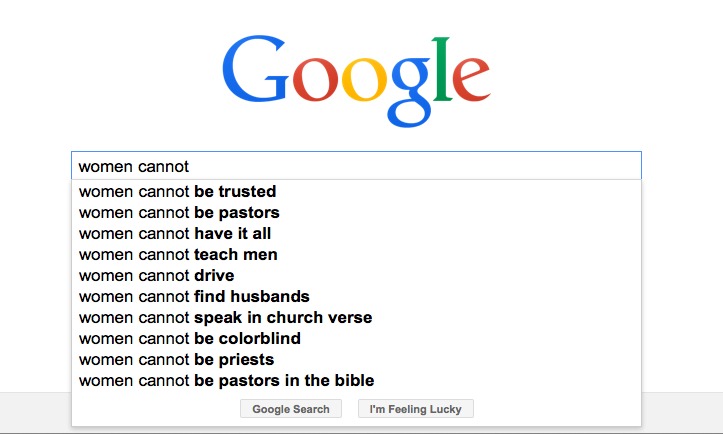 Because, on the other hand, according to Google users, men shouldn't even get married and must be told that they shouldn't hit women.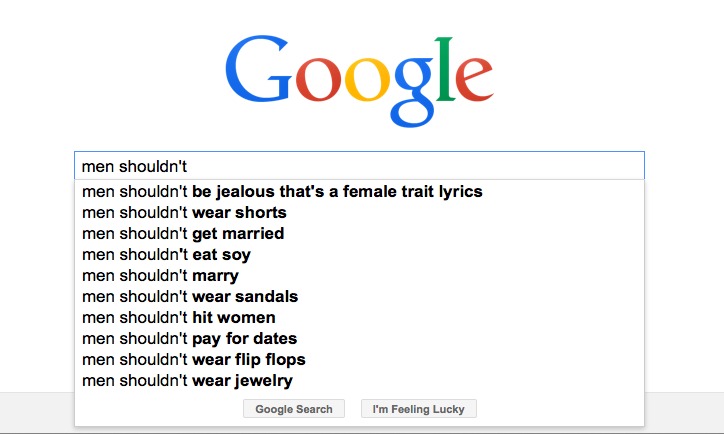 Because contrasted with the "women should (not)" lists, and with the (significant) exception of "men should die," the list of what men "should do" is fairly trivial and non-controversial. Even still, men are told the responsibility to pursue is theirs and are reminded, yet again, to refrain from hitting women.
Because in all four identical searches pertaining to the male sex versus their female counterparts, only one auto-complete result references religion.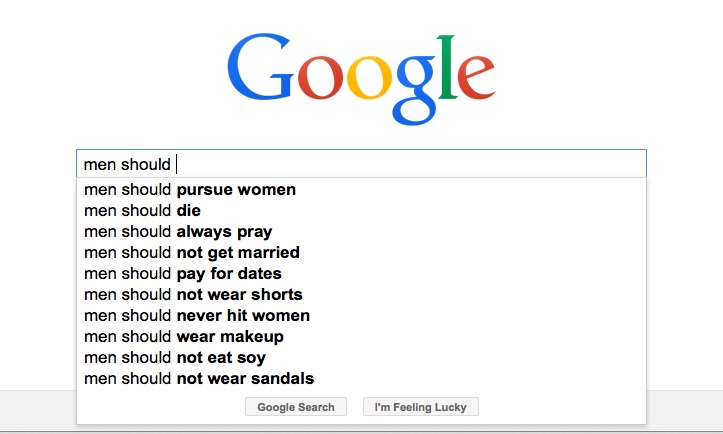 Because "men need to be men," which apparently means they need to cheat and chase women.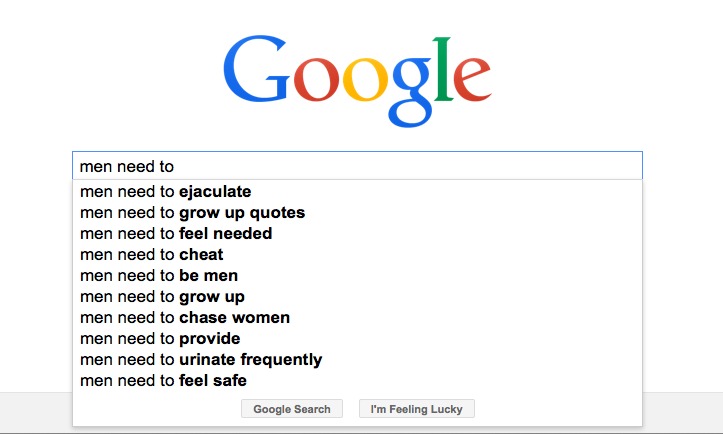 Because Jesus loved, valued, honored, and respected women.
And because the number one search query typed into Google beginning with the words "men cannot" states that men cannot be feminists.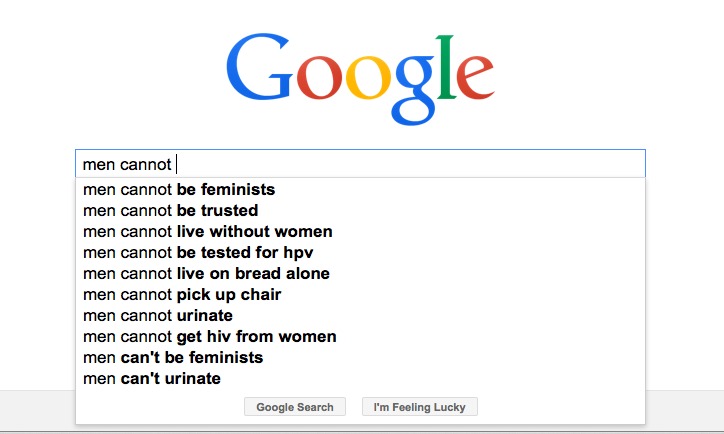 Well, we'll just have to see about that.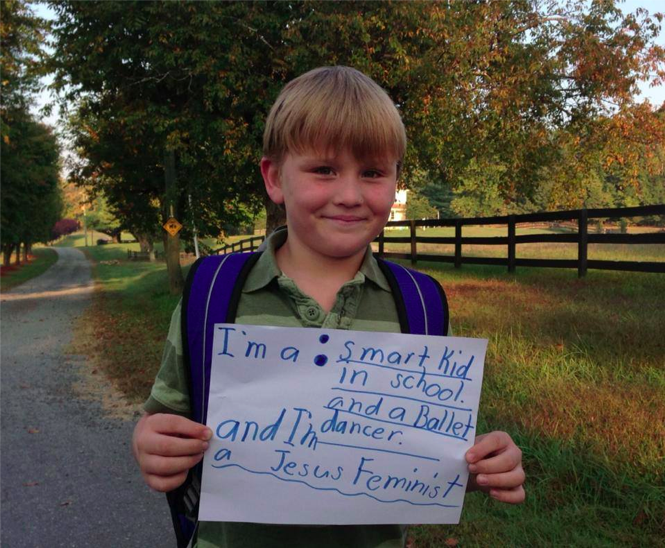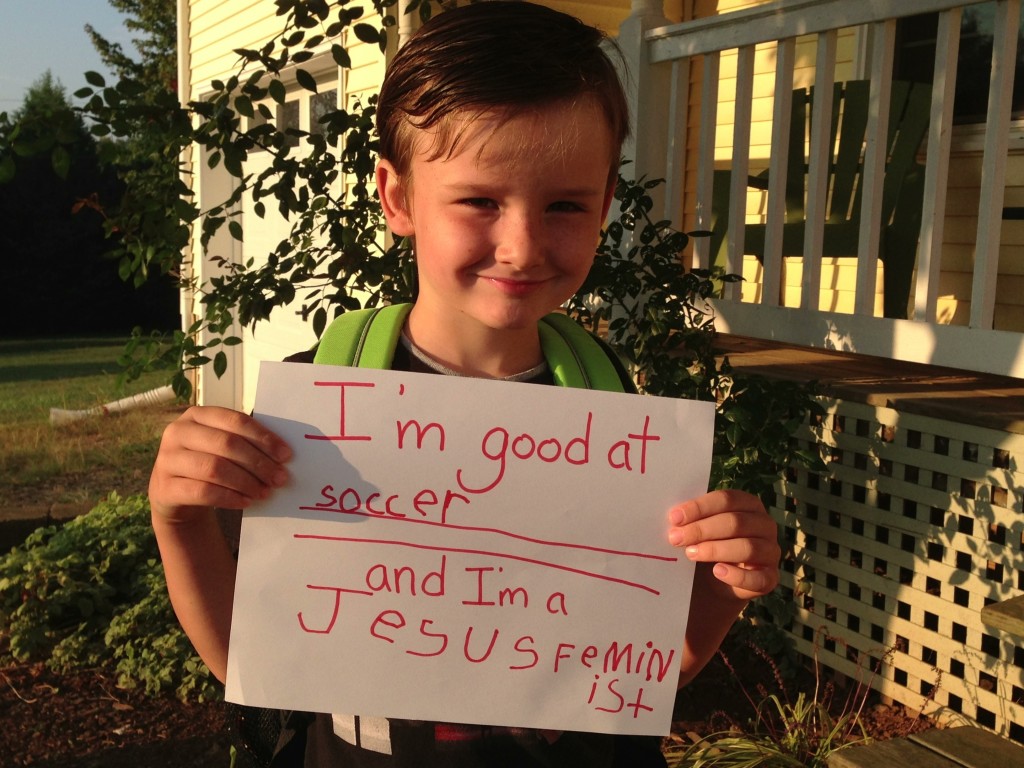 (signs made – without prompting! – for the Jesus Feminist photo project)
 Click here for more resources on Christian mutuality.
And while you're at it, pre-order Sarah Bessey's book, Jesus Feminist
, due to release in two weeks.
You definitely don't want to miss it.