My grandmother's bedroom smelled of Chanel No. 5 and peach lotion.
I slept there when we visited, curled on my side and tucked under her quilt. She saw the world in flowery hues of mauve and burgundy and hints of green, and the traffic light outside her window highlighted their presence in this, her personal space.
Everyone lived at Grandma's house. Well, not everyone, and certainly not always, but her children were attached to her (wasn't everybody?) with her chuckle and her caramel eyes and the way she seemed to live with a magical secret tucked near her heart. She pressed her lips tight when she was angry.
So we lived in her house when I was an infant, and again when I was three, and my cousins and aunt lived with her off and on throughout their entire lives. My uncle and his family lived close and saw her at church and I was always jealous, because when I was four we moved two hideous hours away from that house in Cypress and two hours might as well be two days when you're four years old.
Even with those two hours, we were there often. My daddy had firefighter's training quite frequently, so we'd load up boxes of schoolwork and stay for a week. Grandma woke early, dabbing makeup on porcelain skin by the din of a light-up mirror, and went to work at the school district. She came home in the evenings to make creamy stroganoff or fried pork chops and she served them with boiled corn.
The adults told the story in hushed tones when Grandma wasn't around, of that time she burned her money. I wasn't there, I was years and years from being born, but they say she had been saving it for ages. Cash for school or for starting over – the details are fuzzy now – but it was years upon years of stored-up hope.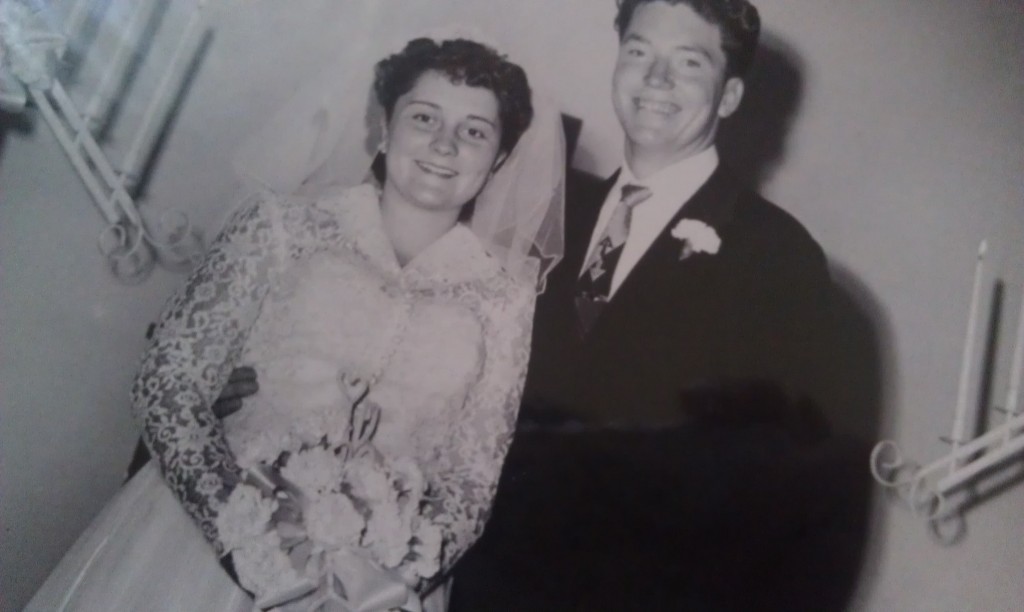 We asked her once, when she was in the hospital those last few months, when was it she knew her marriage was doomed? She said it was the morning after their wedding night when he told her to get up and get his breakfast made – he wanted a feast – and she looked at him and thought, What have I done?
They had both only just graduated high school and it was 1953, so she did it.
Grandpa was never true to her.
She raised her three children and worked long hours in the school district and began an adult education department and won awards throughout the state.
But there was that day her teenager had drugs in the house and what was the point of it all?
So she yelled and she raged and her eyes became flowing rivers as she stuffed handful after handful of green printed paper into the kitchen sink and set a match to all of it.
Disappointed dreams in licks of orange and blue.
One night I sat in the car with Grandma, that winter before she died, waiting while my mother grabbed a gallon of milk and a dozen eggs. I asked her about her favorite color.
"Oh, pink, green? I like all shades of pink," she said. "But you know what color I hate? I hate burnt orange. There isn't any color in the world worse than burnt orange, like the color of those dull street lights over there, or of a fire about to go out."
I slept in Grandma's bed when we visited. When it was time for me to go to sleep, she walked up the stairs with me and said she was tired too. She washed her face, climbed into her high bed and pulled up the sheet, arms folded carefully over the top of it. She slept in embroidered nightgowns.
I curled myself under the quilt and snuggled in close as she stared at the ceiling and I stared at her. The green glow of the traffic light rested on her face and she began to sing. 
Daisy, Daisy, give me your answer do and Bill Grogan's goat who was doomed to die. That old bum William Fitzpatrick Fitzgibbons McKoy from old Broadway and Annie the toothpick girl who slipped down the bath drain.
And Grandma grinned in the darkness and kissed my hand and sang me to sleep.