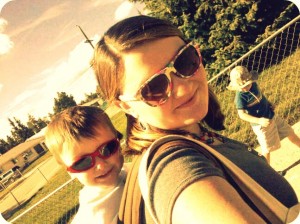 I am a young woman,
married to My amazing Marine,
mama to my two precious Little Men,
lover of beauty,
lover of music,
happiest when surrounded by family and dear friends.
Above all else, one who is thankful to be found in Christ.
***
A writer by nature can no more stop writing than she can stop breathing.
I write to tell a story… a story of a life that is far, far from perfect, but is finding beauty in the mundane and the magnificent. I've heard it said that friendship is born of one person saying to another, "Ah, you too?" My hope is that a bit of such fellowship is what you'll find in my story and know you are not alone.
"Beauty will save the world."
~ Fyodor Dostoevsky