I tend to be an all-or-nothing person. I've told you this before, haven't I? I speak in shades of always and never, "here's the thing" and "there's nothing I hate more."
John sent a sigh-laugh from across the kitchen recently. "You know, there sure are a lot of individual issues you hate more than any of the others."
Why, yes, yes there are. And they change daily. Hourly, even.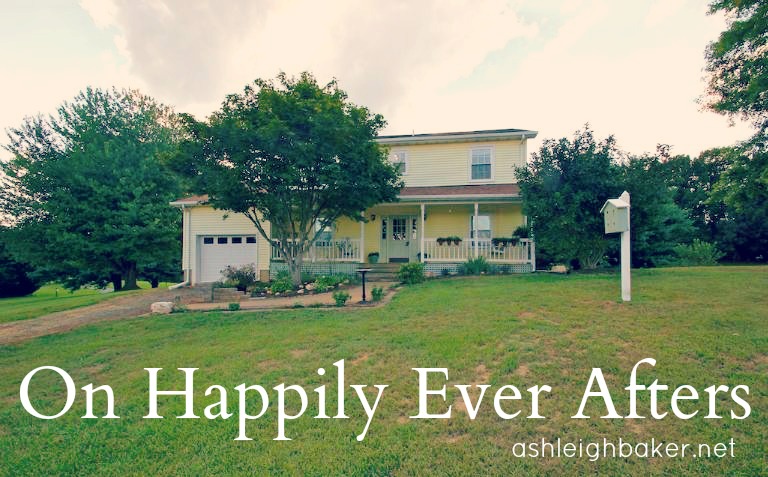 We bought a house. Our first home. And I didn't tell you about it because I was afraid.
In June, we stepped lightly onto the front porch of a yellow house surrounded by several acres of pasture, roses, grandfatherly maple trees, and a small red barn. We slipped the key into the door handle and turned it, stepping inside and filling our lungs with it, tasting the very wholeness of its being.
It's ours, military transients that we've been, and it welcomed us, smiling and telling us yes, we're home.
After the boxes were sorted into their respective rooms and the Keurig was given its necessary place of honor on the granite counters, I tentatively loaded a picture or two to Instagram.
But still I didn't share more than one grainy, square photo. I didn't tell about the miracles that brought us to this front porch, nor about the significance we discovered in every room, nor about the way God spun me around and grabbed my attention. Not on Facebook. Not here, with you, my friends on the other side of the keyboard. Other than our families, our coffee shop tribe, and a few almost-family friends, everyone found out we'd bought a house – our house – via the same online "announcement."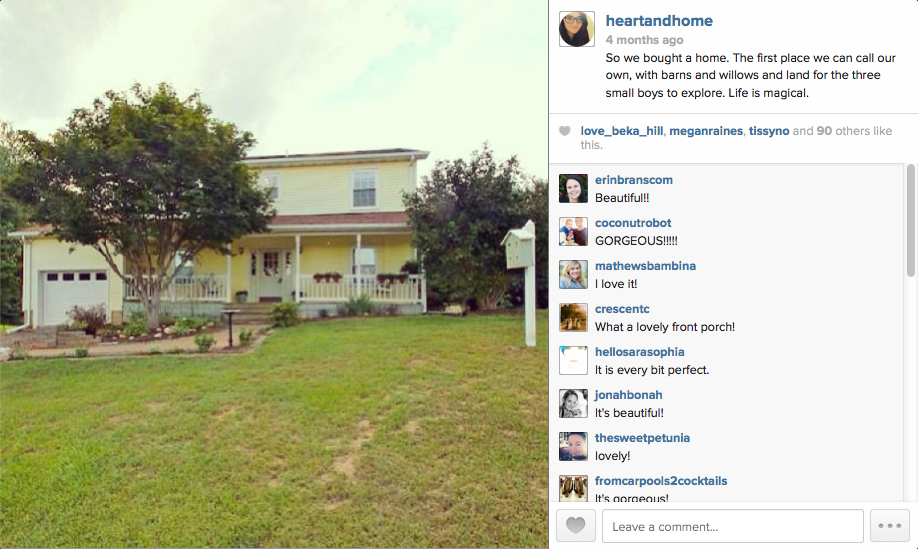 I'd like to stand on my well-worn soapbox and tell you I kept quiet about this life-altering step and all of its joys in a statement about privacy in our online era, some sort of desire to keep the sacred close to my breast, to enjoy our moments without broadcasting each of them. Those sentiments wouldn't be completely untrue. But the thing is (there I go again with the definitives) I didn't want to talk about our magnificent new home and all of its quaint glory online because I was afraid.
I was afraid of my own penchant for polar declarations, for planning and list making and pendulum swinging.
I was afraid of myself and of the other shoe's drop and of gloating. I didn't want you to think everything was perfect and would always be perfect.
It was glorious. Each morning dawned pink and green and silver outside our paned bedroom windows, and the evenings slipped gently away like Anne's pearls on a string, with John and I watching the sun dip behind the trees from our lazy porch swing.
I believe in magic because of this summer.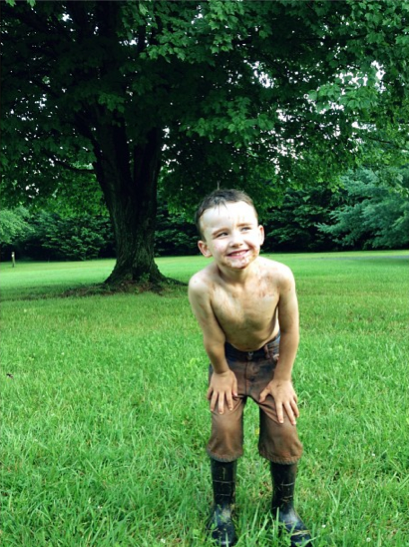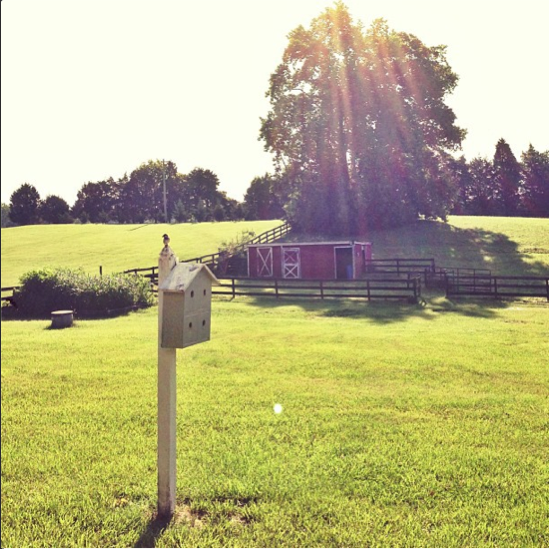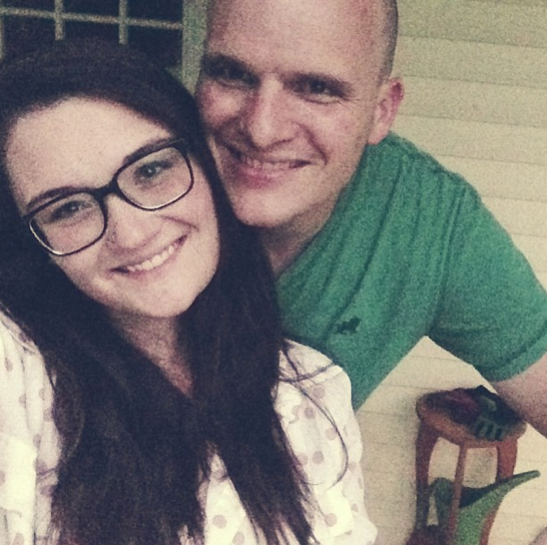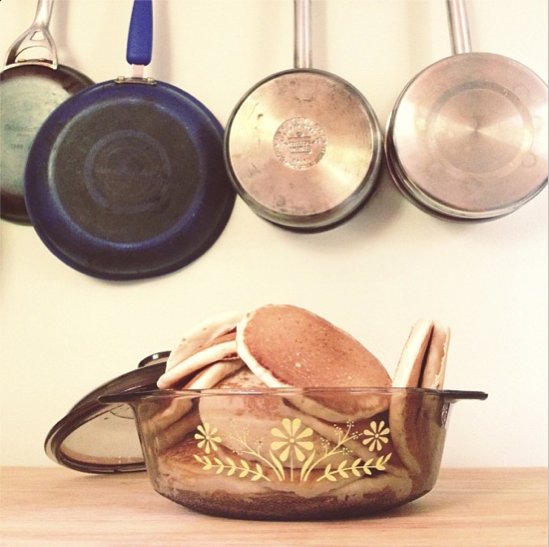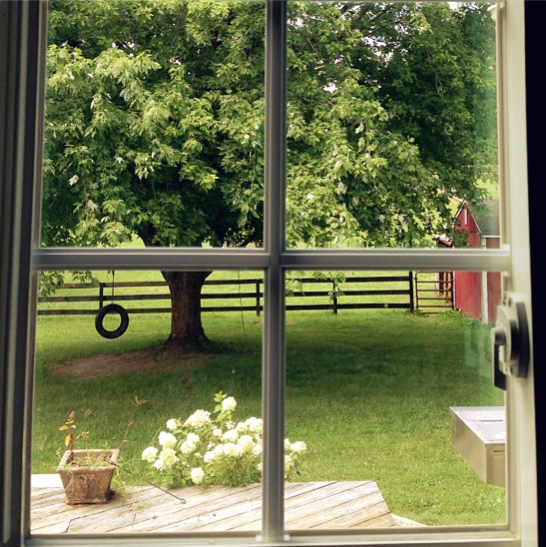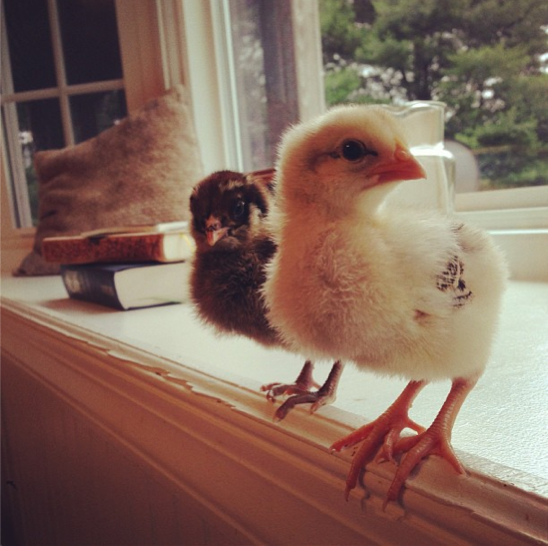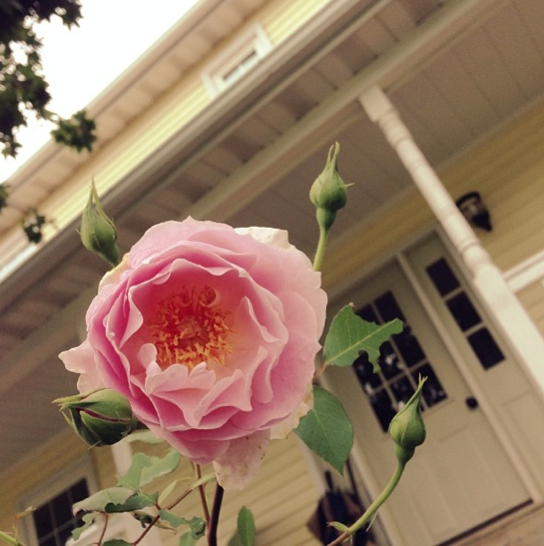 But, I worried. I thought of my own foggy days and the way darkness can wrap around my shoulders like a too-thick blanket, and I remembered the sinking in my stomach when I was struggling to breathe and then lovely, precious friends would turn up so dang happy.
I could reprimand myself, sweating in the blanket and the fog, to suck it up, rejoice with those who rejoice, stop being so selfish. And there would be a bit of truth right there.
But I know. I know that when we're sweating it out, holding on to the cliff's edge with our fingers and drowning simultaneously, it just… sucks. Even wanting every good thing for friends whom we love dearly isn't always enough to keep us from crawling into our closets for a good cry because when is it going to get better?
I posted some Instagram pictures throughout the summer, which did accurately depict our fairytale days, but I saved most snapshots on my phone. I said, over and over, that the world must be on the verge of an explosion because what happens next? This is happily-ever-after, the winding down of the story, when the dragons have been slain and the downpour has stopped and the lovers kiss in the sunset.
But somewhere, under my definitive statements and encompassing need to check the boxes and consider it done, I knew there would be another chapter to this story. Likely a sequel, or even a collection of volumes. The credits weren't rolling, of course, and I was hesitant to speak in the pause, to give in to my own notions of completion, zeniths and epitome. I was afraid to flaunt, to be too happy, to wave and dance in my pretty new frock. "See? Look at all the perfection! All the beauty! Yeah, yeah, we've walked down a few rough roads, you and I, but I'm over that now. It all gets better and, lucky me! I got to the good part first!"
No. Just… no.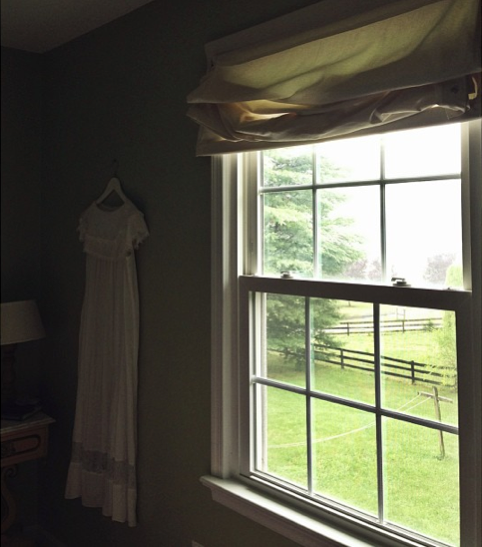 The truth is this (and I can say it definitively):
I still fight off the fog and darkness every day, and I don't always win. I count a fabulous therapist and the developers of Voxer among my greatest allies. I yell at my boys because Legos and mud exist. I self-medicate with exorbitant amounts of yarn and The Mindy Project and obsessive cleaning of my house. I blame John when I'm overwhelmed by everything I've taken on. Stress and its many demons knock on the doors even of pretty yellow farmhouses.
I do want to share with you our peaceful nook in the country. We have chickens, did you see? And I've taken up spinning yarn like a crazy person. I have an actual spinning wheel in my living room and bags of raw wool. I'm nothing if not hopelessly nostalgic and romantic.
The boys run like hooligans through the pastures and over the fences. They swing on the gates and ride bicycles down our gravel lane. They spent the entire summer up the trees, shirtless and wild.
We call it our fairytale farmhouse, our storybook cottage. It's my Ingleside, where I'm becoming and the children are growing and John kisses me on his way down the front steps each morning.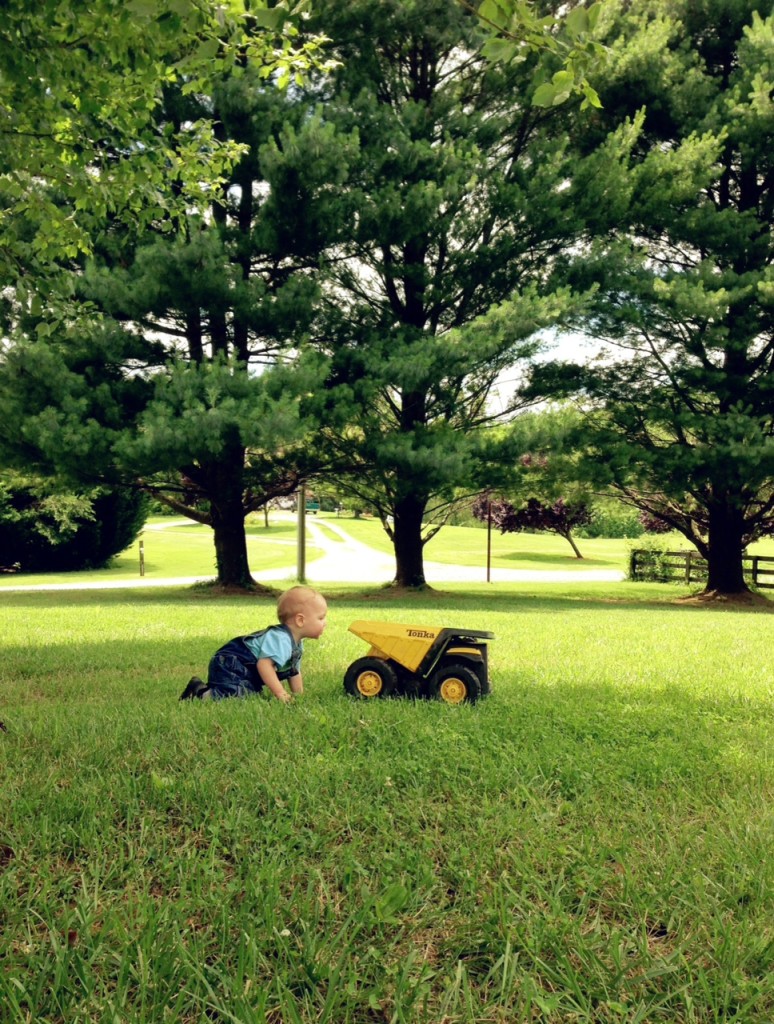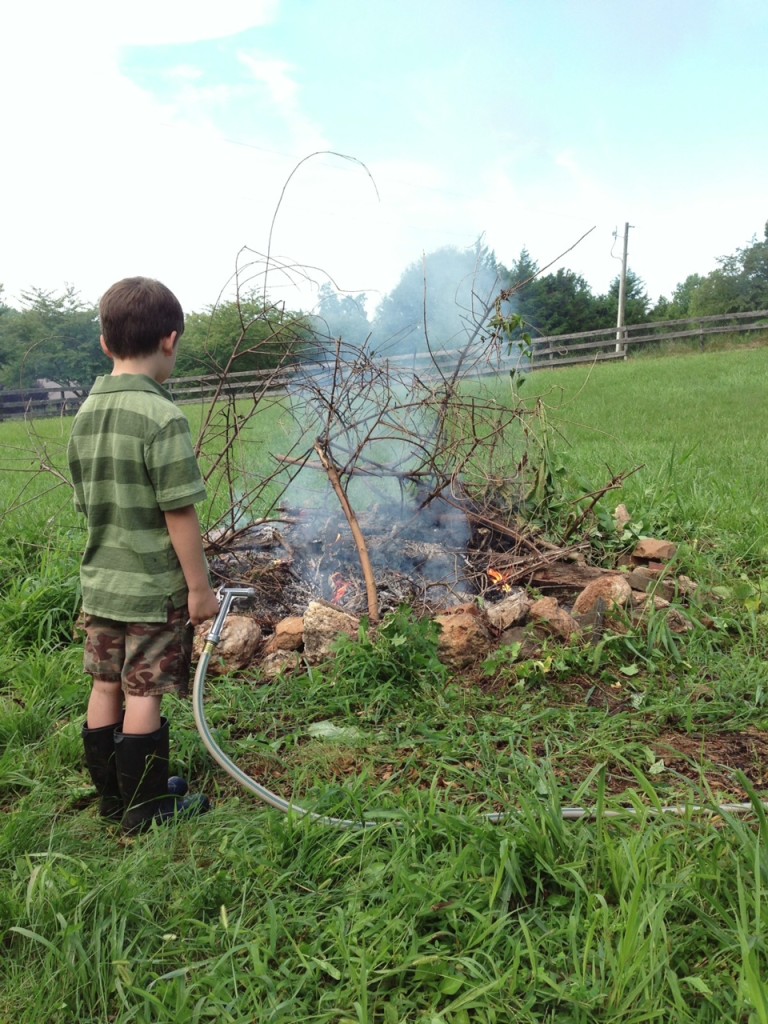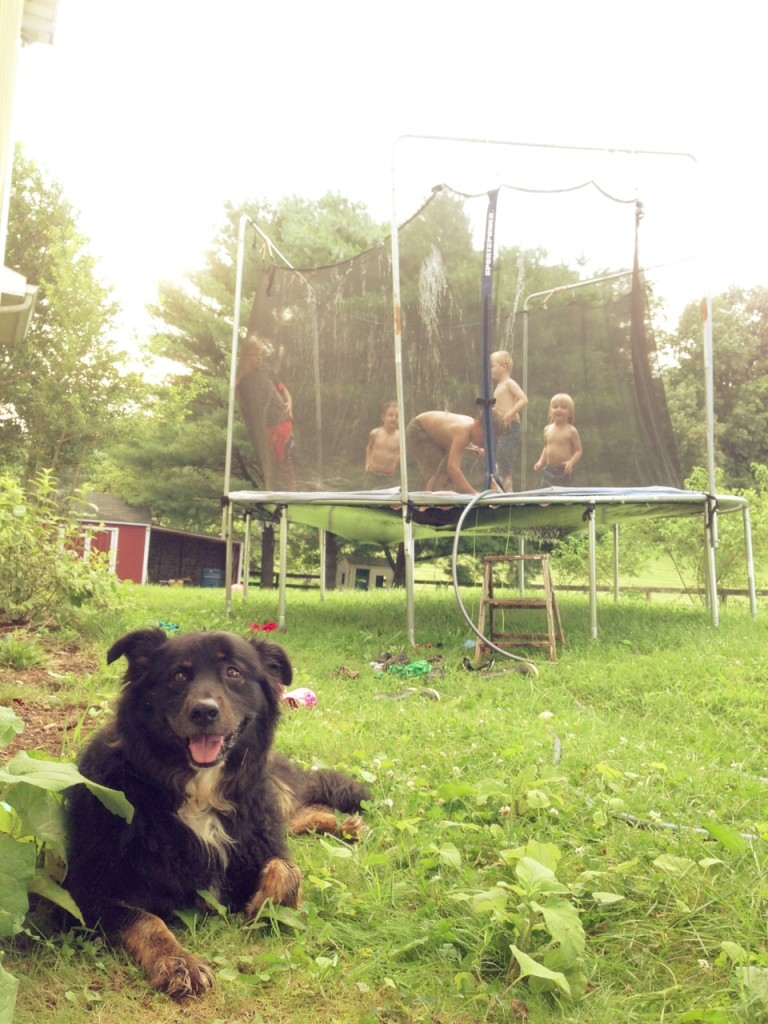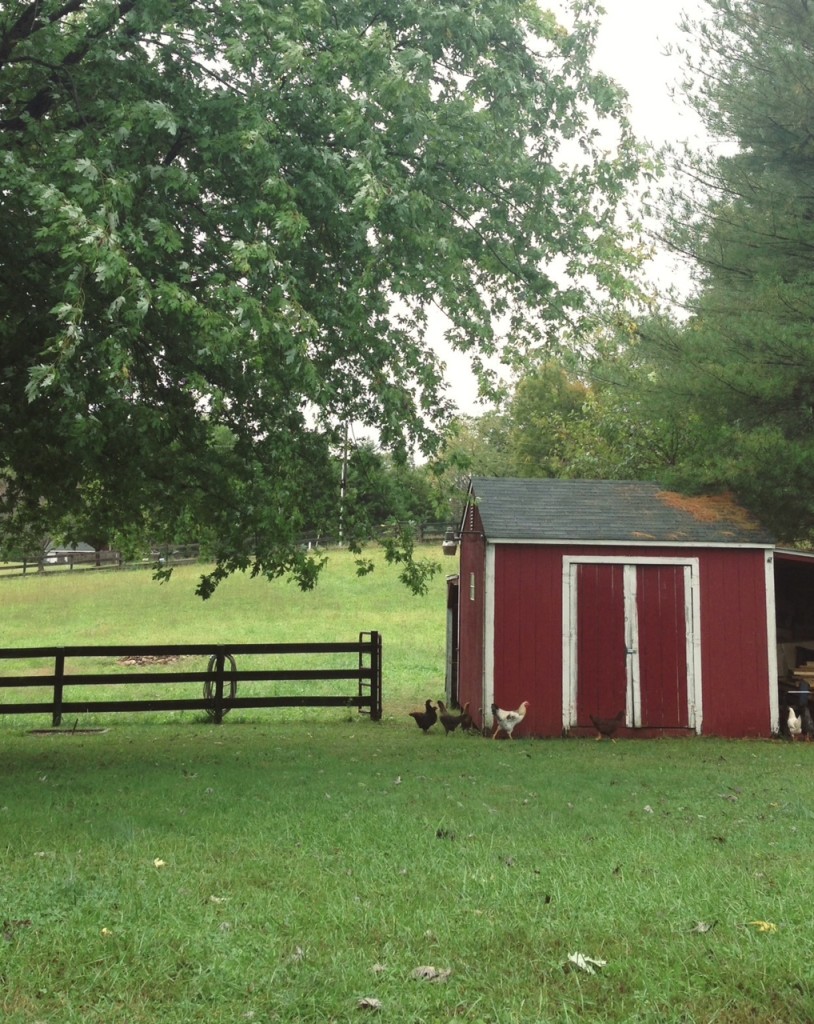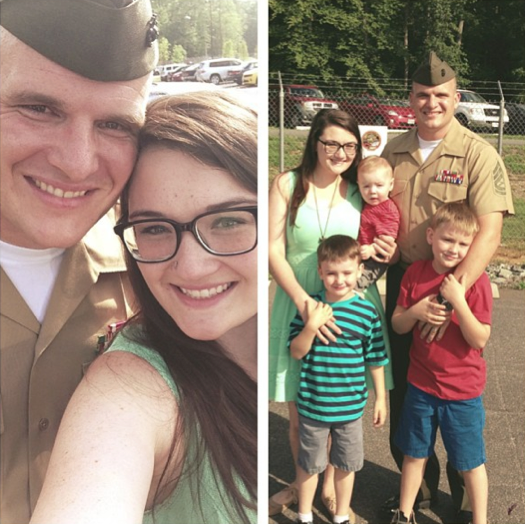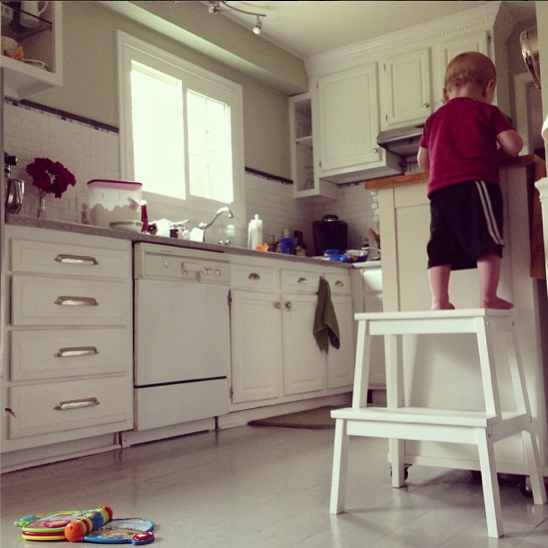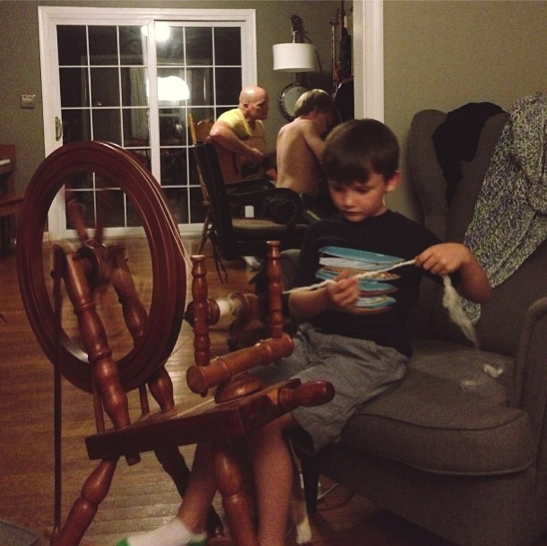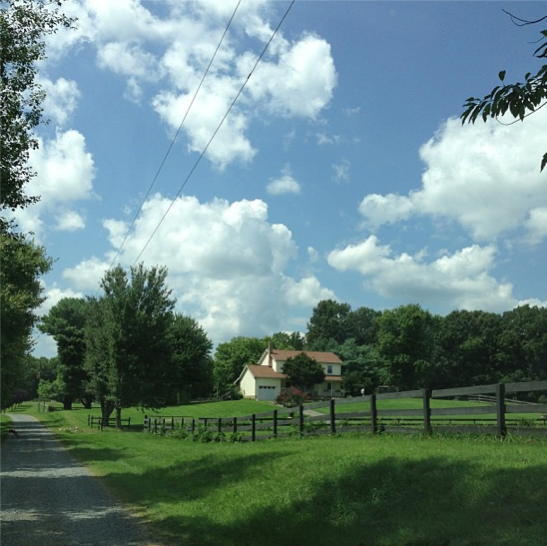 But I want you to know that I see you. Those of you who have cheered for us, moved boxes and lent your hearts and hands in support, I see you, I love you, and I appreciate you. I also see those of you who have walked beside me and are still walking the rocky paths, who are wrapped in a dark blanket, who are wondering when, when, when does it get better?
I want you to know that it does get better.
It won't get better when you click out of this tab, and it won't necessarily get better tomorrow or even next week, but I pray, earnestly, that this time next year you'll look back and feel the changing winds. It won't happen simply because of a new house or a new location or a new job or a new family or even winning the lottery. It will get better because you are you, you are enough, and you are doing the hard work of living.
So when it gets better, when you see the pinhole of light at the end of this seemingly endless tunnel, keep moving toward it. You won't find your happily ever after out there in the light, because we all know life gives us better gifts than run-of-the-mill fairytale endings. And it won't come without struggle and acceptance and perhaps a few drastic measures, but you will find a respite.
It's coming. I promise.
Lovelove,
Ash