I didn't want to be a minivan mom because, well, duh. Contemplating automatic sliding doors and the wide arm sweeps required to maneuver a gold or blue vehicle and its pointed nose into the school and soccer field parking lots makes me feel unnecessarily antiquated. I'm the young mom, right? Cruise control doesn't fit into my ideal.
I grew up in a white Volkswagen Vanagon with a stripe down its side, no air conditioning and an engine that sputtered its way up desert hills in the summer heat. A VW van wasn't quite in John's sights when shopping for transportation because his idea of "cool" involves practicality and mine, obviously, doesn't. Practicality is a trick of the devil and a scheme to keep us from pretty things.
So we found a used Mazda 5
before baby #3 arrived last year, insisting it was a car not a van. Then I pulled into the school drop off line and, lo and behold, realized was driving a wannabe minivan, complete with unidentifiable spots on the ceiling and crumbs in the seats.
Cobalt. Pointed nose. Tiny trunk space.
Non-conformist mom fail.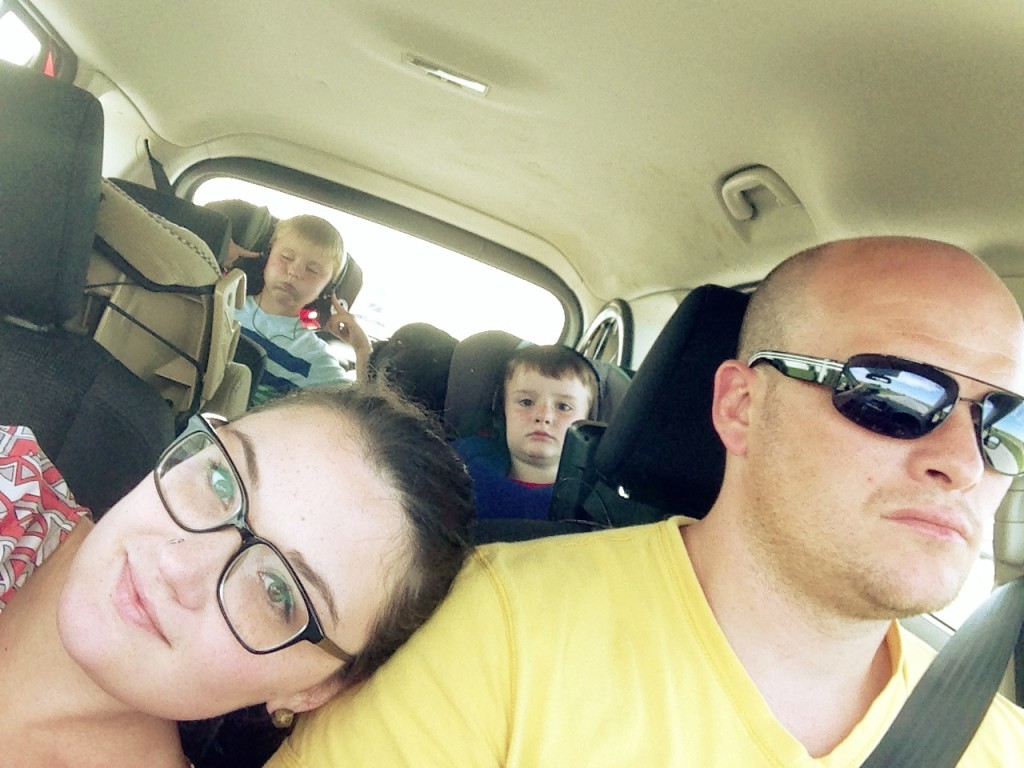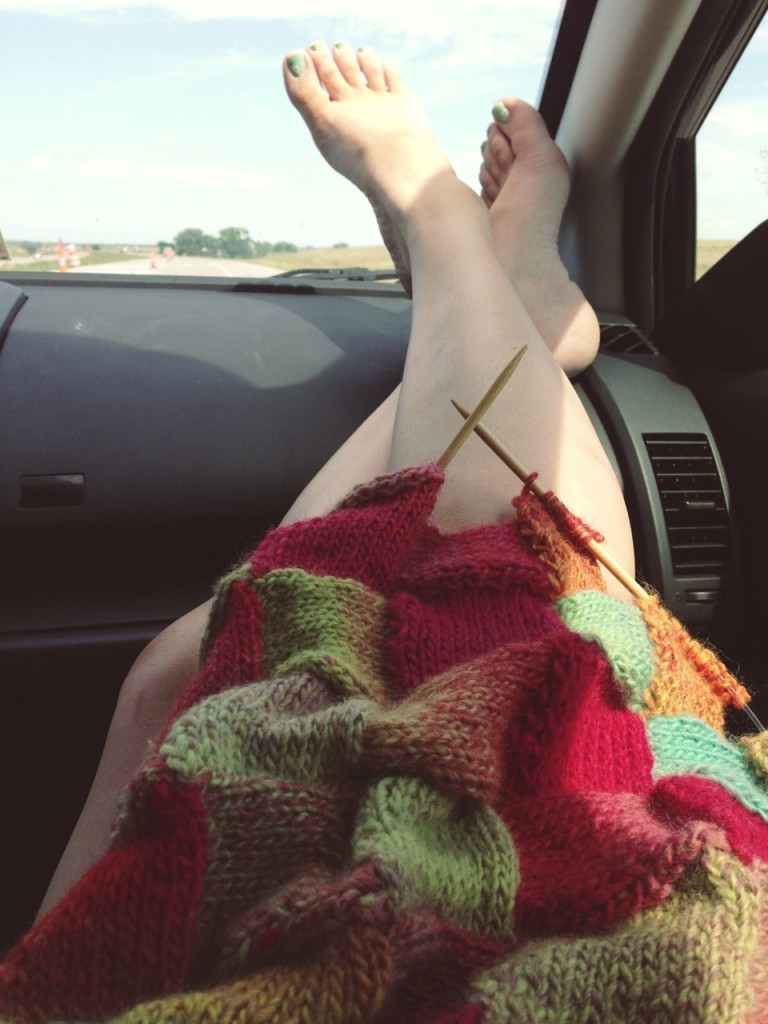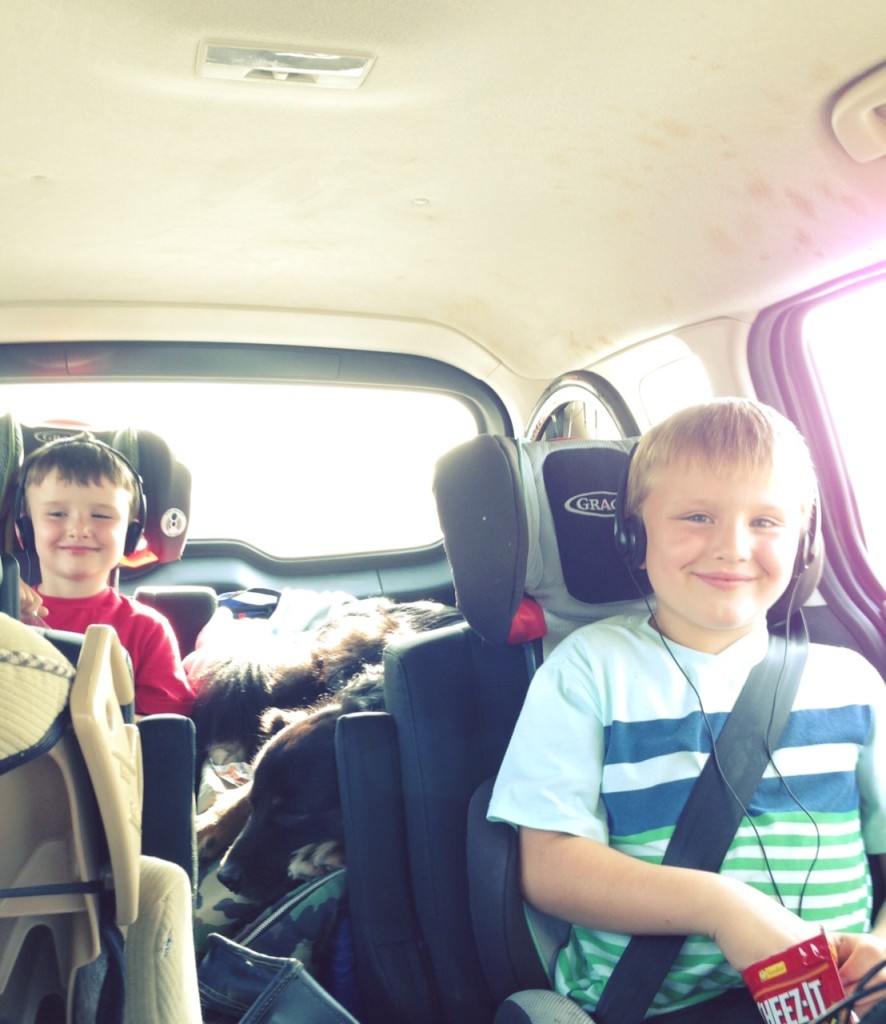 Summer in our world tends to alternate between gentle meandering and fiery intensity, which always leaves me quiet. First, because of the wonder of it all (everything is magical so let's all dance together in the land of rainbows and pool parties and homemade mint chip ice cream!) and then, because of the sheer exhaustion and flaming stress of it (people are crazy and oh mah gah the drama and why won't these kids sleep and there are too many humans on this planet and everyone leave me alone for five minutes if you want to keep your heads).
We've been road tripping this summer, from Virginia to Nebraska to Wyoming and back again. We're heading home tomorrow in the blue minivan car thing, allowing the last leg of our journey to take us through miles of corn fields and soy beans. Being away from home for nearly a month means we're full to overflowing (overflowing!!) with family time, I've had to hunt down yarn shops in various states because I've knit my way through every ball of fiber stuffed into my trusty Gussy tote, and we finally became those parents and bought a portable DVD player for the small folk. Considering we'll have spent six days in the car by the time we pull into our driveway next week, I feel no guilt.
Hoping you've had more wonder and beauty than wild intensity in your summer, friends. I've missed you.
lovelove,
Ash