One would think, I told myself, choosing nurture as one's word for the year would necessitate a kind of gentle life, a quiet realm, a soft and soothing environment in which to nurture whatever it is one wishes to nurture.

Last year my word was release.
It wasn't a word I chose, but rather, a word which found me late in January, several weeks after I'd given up with possible words and had p'shawed the idea of choosing a "word of the year" as faddish and unnecessary.
But a friend, beloved, spoke release over me and, unbidden, it followed me all year, showing up in every major event of 2012. Release of ideals, of expectations, of old bitternesses, hangups and grudges. It called for the heartrending release of unhealthy relationships and even release in the form of long-suspected-but-finally-diagnosed-and-treated health issues.

Twenty-thirteen.
This year, I remained ambivalent to the idea of a word. If I was supposed to have a word for the year, it would happen. If not, I wouldn't fret.
But a few days after Christmas, everything I'd felt swirling in my breast on the cusp of 2013 settled into one thought and, eyes flashing, I turned to John and exclaimed, "Nurture! My word!"
He nodded, yes, yes. That does seem to fit, doesn't it?

Yesterday I made plans to spend the day in my favorite coffee shop, at my favorite laminate table in the far back corner, sipping my favorite extra large latte while turning phrases and weaving words on my little white laptop. Other than a few quick tidbits to do for work (did I tell you I started a new job last fall?) I anticipated seven whole glorious hours without any responsibilities.
As life goes, the "hour or so" of work turned into six hours of work-related busyness and the sun was down and the baristas were washing out the coffee pots for the night before I had typed one quality sentence.
So I wrote for the final quarter hour of coffee shop time. Then I drove across the highway to an open bookstore and pounded the keys for another sixty minutes. Then I rolled the twenty miles home, said some lofty words to my husband and brother about the process of combining art and work and play, and then went to sleep at midnight fantasizing about a pre-dawn wake up for quiet thought-gathering and a bit of stolen writing time. The baby woke an hour later for a three-hour party and I stayed in bed until seven o'clock, time to get the big boys ready for school, to plan supper, to prepare for today's conference call.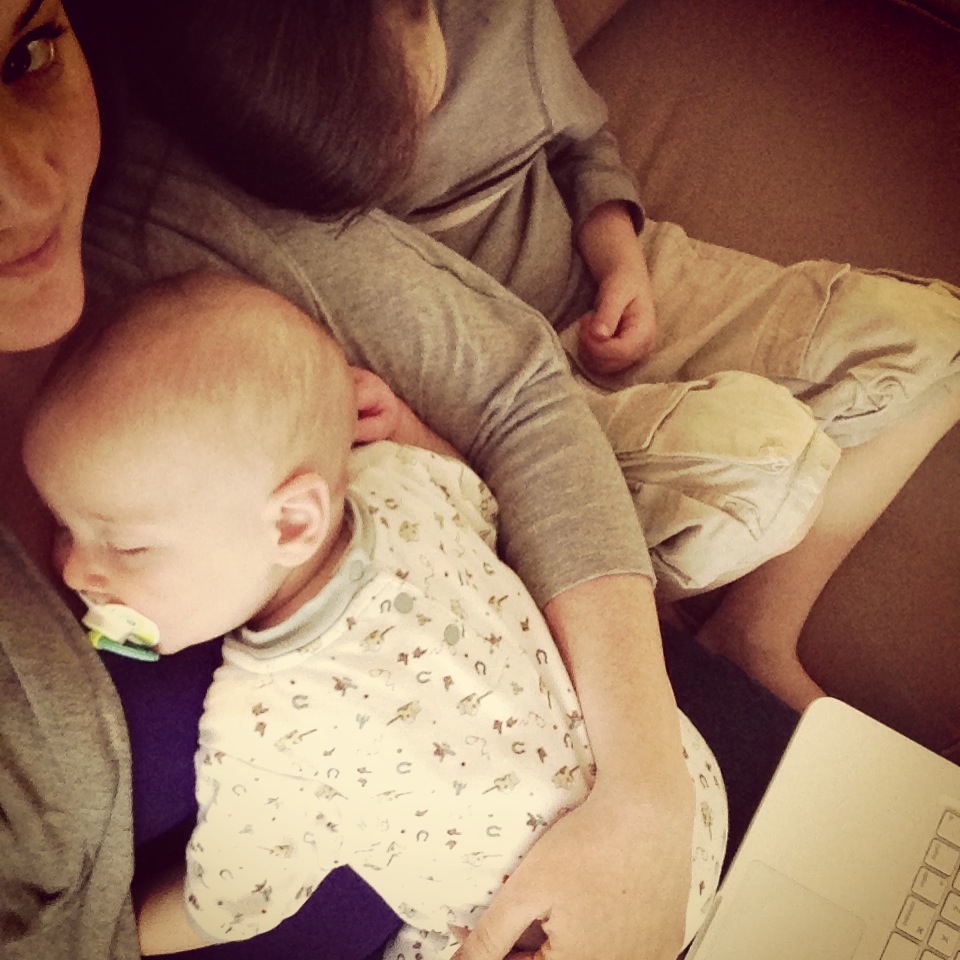 I joked to a friend a few days ago that I should change my word from nurture to survive, because 2013 is already shaping up to hold more than its fair share of crazy. How could I nurture anything – writing, my children, my marriage, relationships, my husband's aspirations, my own  dreams or our family goals – if I'm living on adrenaline and I crash by 10pm each night?
Isn't that the point? she asked. Doesn't nurture mean it'll take some extra effort?

2013 is my year to cultivate those hidden plans and dreams, to grow the way I love my dear ones and cheer for them in their own pursuits, to work toward our big family goals.

Nurture doesn't equate fulfillment; it speaks of plugging along, stealing moments here and there, viewing life through the lens of priorities and aspirations. It's a yearning and focused passion through of the hum of full and hectic family life, in all of its imperfect, blissfully busy glory.
So here's to cultivating and not simply surviving. Nurturing… even still.