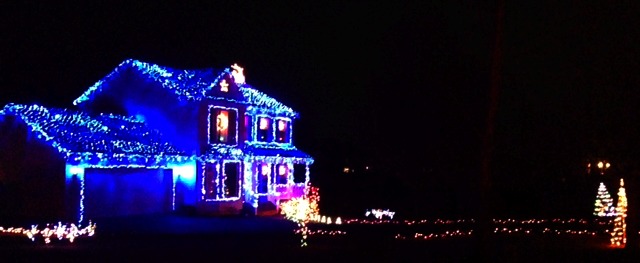 This is our neighbor's house. He pulls out box after box after box overflowing with lights the weekend after Halloween and by Thanksgiving the rooftops are shouting their blue rays above the neighborhood. People turn down our street for the sole purpose of pulling to the curb and snapping pictures.
Until a few days ago, our door was bedecked with its autumn wreath.
My boys were distraught, because after all, our front windows glow blue.