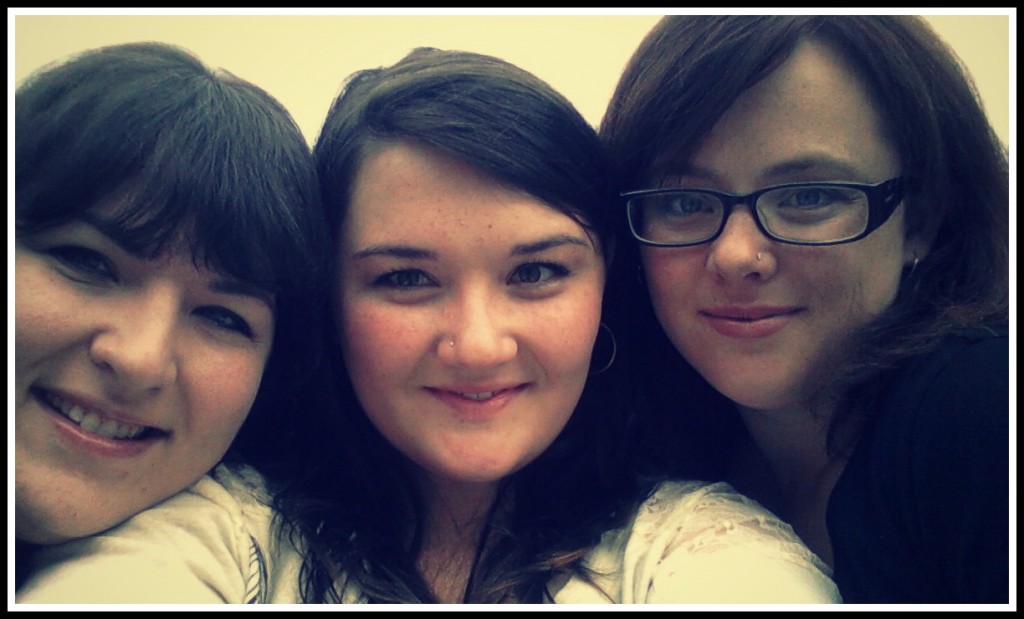 Spiritual mothers, my friend Sarah Bessey wrote, are a congregation of saints, the holy midwives witnessing and caring through the work of God birthed in a life.
I read her words and nod, because, yes, I know these women, the ones in my own life.
**
There I sit, on the edge of a blue striped sofa, still small in body and spirit, listening to my mother and her friends, my aunt, these women with children all around, at the breast, clamoring over each other. They're speaking of raising the little ones, of course, striving hard for what is good, searching and seeking and sacrificing everything they can for us. They're reading voraciously, passing books between hands, opening Bibles often, disagreeing through their smiles and hungering for commonality. Ever present, always listening, the oldest child in the entire bunch, I soak it in. My soul is a sponge, drowning in the earnestness of these women and their thirst for the best parts of God.
**
There I stand, now fully grown, waist deep in the warm September ocean, a coast away from my home. I'm covered by an oversized navy t-shirt but it clings to my body as I push the water away with my hands, moving deeper, deeper. Someone begins to pray and then everyone is praying at once and I'm leaning back into the water, hearing the words, "I baptize you in the name…" and I break the surface again and the water trails my shoulders as I breathe free and new. A moment, a stepping stone, an altar there on the beach. We women, we sit in the shallows and the sand until the sun sets, talking deep and reveling in the Jesus of it all.
**
There I am, in a cramped booth with an infant beside me, third child sleeping soundly in the middle of the afternoon. My most beloved friend, the one who knows my dark secrets and my most sacrilegious thoughts, the one who digs for the truth everyone else is afraid to unearth, she sits across the table and we both analyze the messy heart I've spread between us. We laugh too loud and I cry too much, but she doesn't give up, she isn't afraid of the mess. She isn't afraid of the mess. We sit there for four hours, in that burger place, drinking Coke when we had planned to get fancy tea and peruse the shops, and she convinces me to give God and people and church and life a second chance.
**
There I sit, legs crossed on the floor, sitting at her feet. We're there in a circle, the whole lot of us, and we've spent the weekend trading hearts. We cradle each other, we do, with the way we love hard. Their questions wrap themselves into my gut, asking about the breach of trust I claim between me and my God, the way it has all come about, the way life twisted and the fact that my well of words has run dry. They pull out the diseased truths and pour healing on the broken. We have talked and they have affirmed and I'm realizing deep within that suddenly I'm whole and I think I'm hearing God whisper. Then she opens scripture and stretches her hand to my head and speaks great truth directly from the page, her voice powerful, pouring strong words over me, another baptism there on the carpet covered floor of a lake house. The room is a holy hush and my eyes spill over and I can breathe and I am healed. I am healed.
My spiritual mothers, my midwives are these, the women who have waited with me through the groaning years of labor pain, so close they feel it themselves. They've been here, waiting and watching and believing for me when I couldn't believe for myself. They are the ones who have wiped my brow, who have held me up when I couldn't stand. They have themselves aided in this birth of my soul.
I rise up here and call them blessed, these strong and valiant women. They are a holy generation.
I rise up and I call them blessed.