Who's ready for a bit of back to school fun?
In three weeks my biggest boy will start first grade and begin his second year in school.
Year two. Year two!
We're getting ourselves ready with backpacks and new clothes and thought you might like to get in on the action.
I've teamed up with a set of fabulous friends to provide
a bevy of helpful gifts for this back to school season!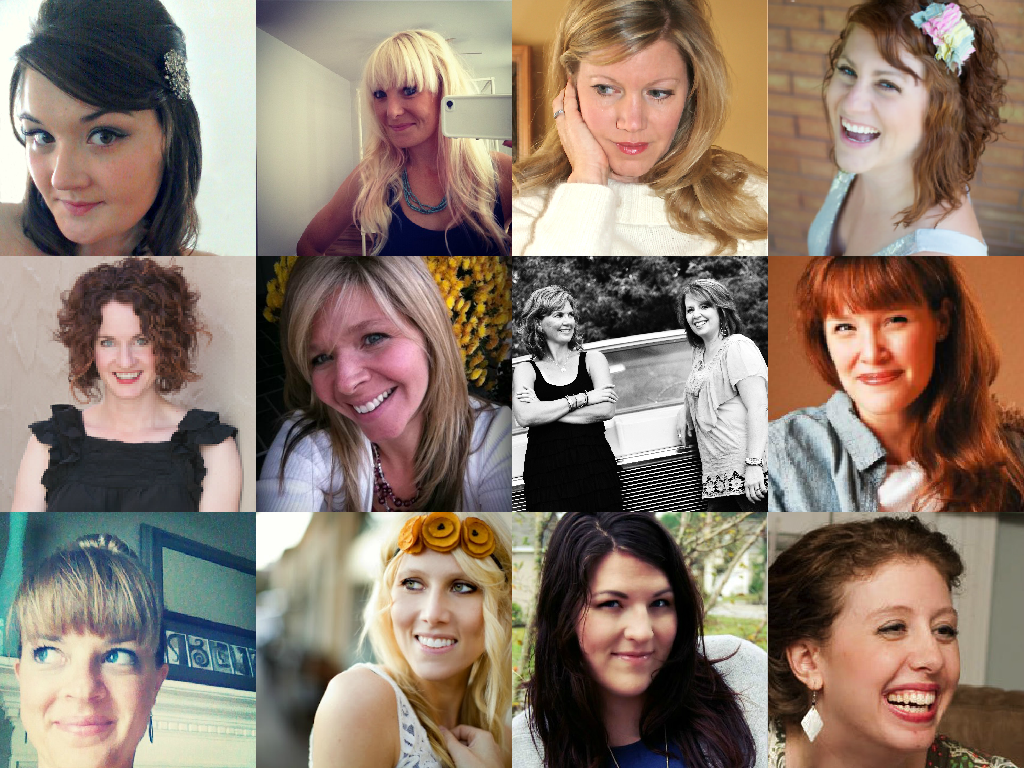 These are some of my favorite people on the planet – if you don't know them already, you're going to love them!
Kacia at Coconut Robot
Megan at FriedOkra
Maggie at Gussy Sews
Lisa at Lisa Leonard Designs
Kelly at Love Well
Kristin and Chris Ann at LoveFeast Table
Megan at SortaCrunchy
Jill at The Diaper Diaries
Casey at The Wiegands
Arianne at To Think is to Create
Lora Lynn at Vitafamiliae
(and that's me up in the top left, of course)
We decided to have a little fun with school starting,
so we brought together some of our best goods and favorite items for you.
Just look at all this goodness!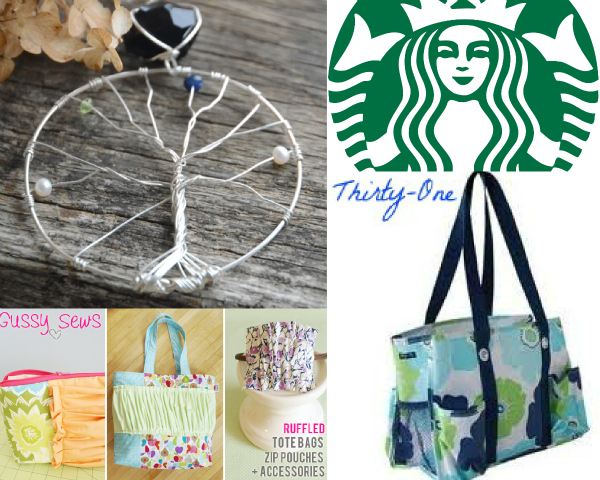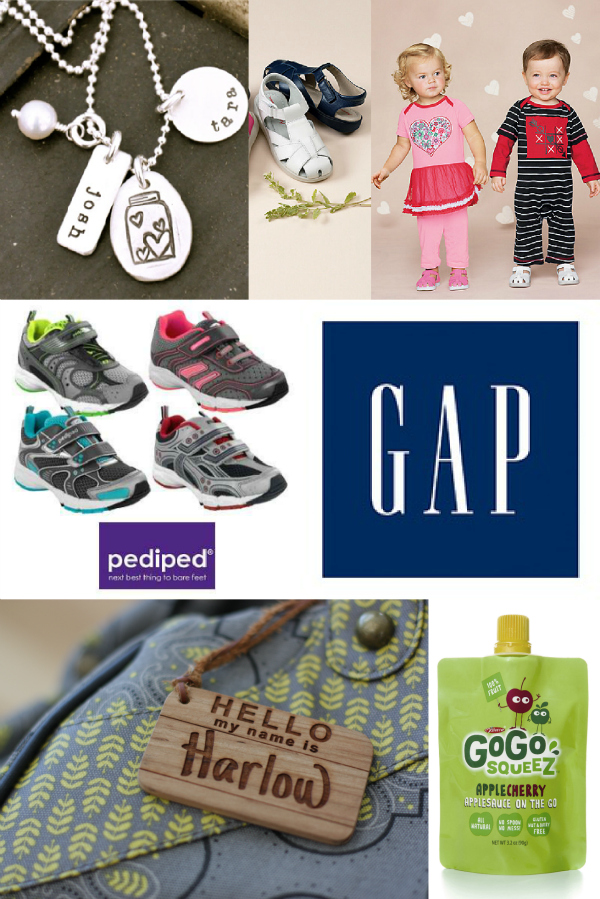 $125 gift package from Starbucks
$100 gift card from Gussy Sews
$75 gift card from Hanna Andersson
$75 gift card from Lisa Leonard Designs
$50 gift card from GAP
1 pair of athletic shoes from Pediped
Silver tree of life necklace from LoveFeast Table
Prize package from Thirty-One
3 MiniTags from Coconut Robot
a case of Gogo squeeZ
And the cherry on top? We also have this big ol' grand prize for one grand winner! Woot!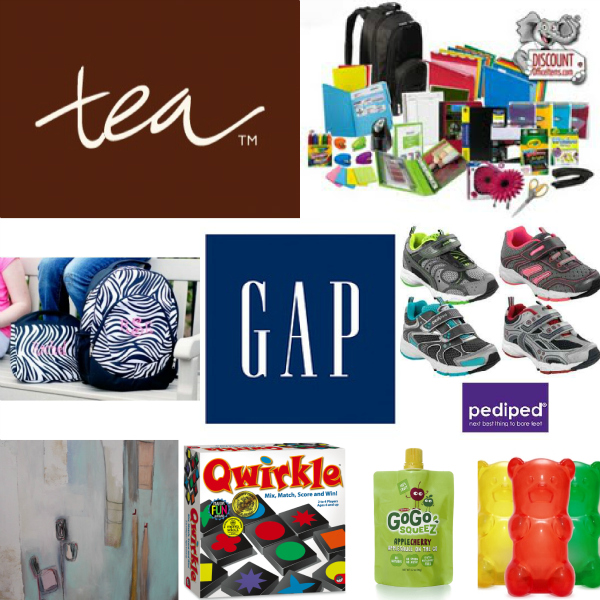 $200 school supply backpack from Discount Office Items
$100 gift card from Tea
$50 gift card from GAP
A piece of Casey Weigand art or ad space (winner's choice)
Backpack and Lunchbox from Mint Julep Monograms
A pair of athletic shoes from Pediped
Gifts from Jail Break Toys (nightlight and CAPSLs keychain)
Qwirkle game, by MindWare
a case of Gogo squeeZ
My little guy has taught me much this year, including the hierarchy of school lunches and snacks. Who knew one lunch item could be cooler than the next? He begs for GoGo Squeez repeatedly for lunch and snack time – and after-school snack time and any meal, any time – so we've included a couple cases of our favorite on-the-go goodness to help you transition into the school year's lunch packing!
Entering the giveaway is ridiculously easy – just use this Rafflecopter widget to like each Facebook page and you'll be automatically entered for each item. We have ten individual prizes and one big ol' grand prize!
Perfect for back to school, isn't it?
(feed readers – you'll have to click through to see the Rafflecopter and enter!)
Have fun!
Giveaway open to US residents only. Ends August 18.