Yesterday I ignored the alarm. The baby had been up often during the wee hours and since he has spoiled his mother with a typical eight hours of sleep each night, I fancied myself justified in choosing an hour of dozing over my planned jog.
By noon I was cursing that extra rest and the way it derailed our entire morning. I was cursing alarms and breakfasts and errands and that stupid 5K in September.
All three children napped at the same time after lunch and I stared at the wall for ten gloriously silent minutes before stumbling to the Keurig for an afternoon cup of piping hot energy.
The inventor of the Keurig was an exhausted mother. I have no idea whether or not that's true (I'm guessing not), but let's pretend.
I told myself I would harness that moment of quiet for writing, but I watched two episodes of Arrested Development and cleaned out my inbox instead. Apparently being on a social media sabbatical for six months doesn't stop the email from piling up. Who knew?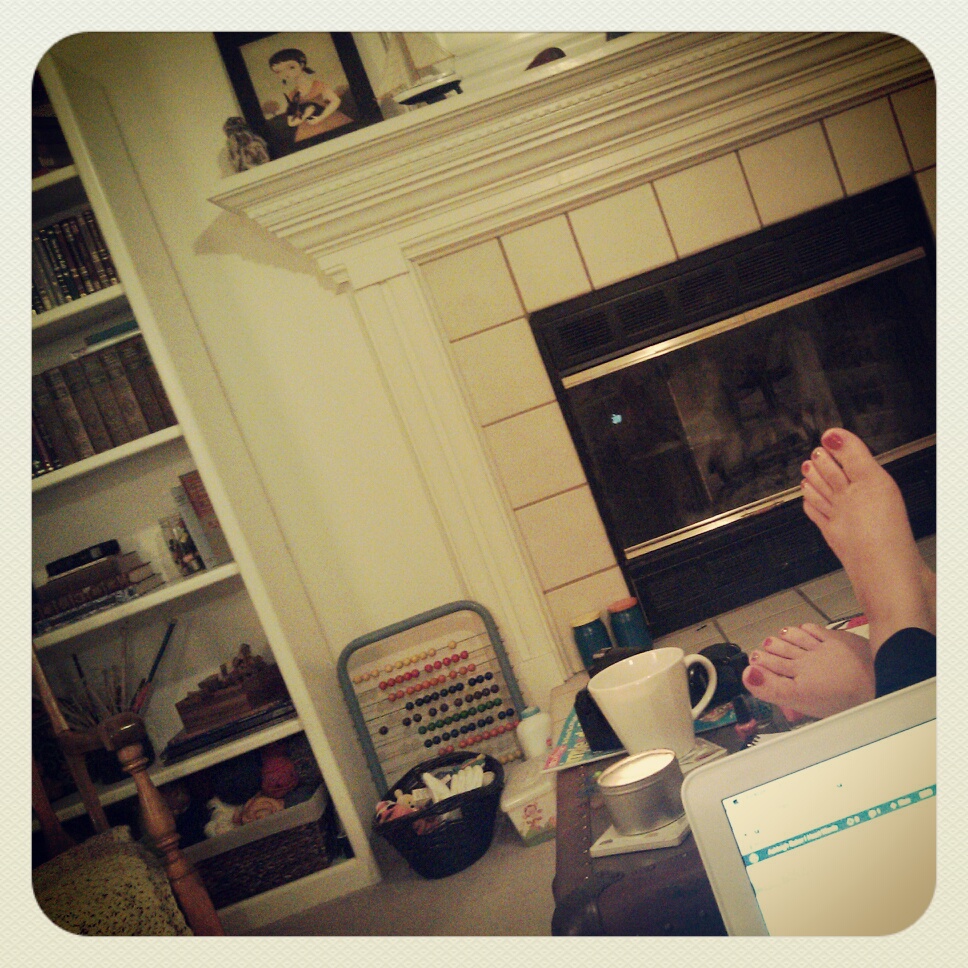 Once a month I face a deadline and realize it's been three or four weeks since I've written anything serious. Once a month I stare at a blank screen and struggle to find coherence in the jumble of thoughts I've shoved into some dark cranial crevice. And once a month I curse all the afternoons I've surfed Facebook or booted up Netflix instead of tapping a keyboard. I curse my commitments and my lack of planning and my crippling fear and my inability to find balance.
My homegirl Anne Lamott (as my other homegirl Sarah Bessey calls her – I stole that one) suggests the discipline of writing 300 words a day. I told myself and my confidantes I'd do that, for my own sanity, if I stopped writing in this space. I didn't.
My sanity seems to be holding its own these days, except for being so cluttered with crappy, unfinished thoughts it could qualify for an episode of Hoarders.
So here I am. Getting out a few inconsequential crappy thoughts. Clearing away the cob-webbed words. Just doing a little house cleaning.