After lunches of peanut butter and strawberry jam, I take the little one to his bed. He's already four, and yet, without that hour of rest he falls asleep on couches or in cars or flat on a rug, surrounded by tiny race cars. The quiet of a darkened room staves off the over-exhaustion and meltdown of later.
Today we are all home. Coughs and runny noses abound. We drizzle elderberry into oats and drink it by the spoonful and manage to stay ahead of most traveling germs, but sometimes they catch us anyway and we resort to Rebecca's herbal vapor rub. I dropped a meatloaf into our old black crockpot and we're going tonight to gather an old table for my craft room. It is big enough for cutting sheets of fabric and making a perfectly royal mess.
Have you ever stepped off a merry-go-round because you felt sick and then watched it spin for a while? It is thrilling, the whirl, but sometimes your equilibrium must settle for a moment before you grab a bar and swing yourself back into the fun. I'm watching it spin for just a while, standing in my small and quiet space, here.
My boy brings me his children's Bible, a tattered relic now, the one his grandma read to his daddy. And instead of sighing, due to the book and the need, I say yes. Then he asks to hear Blackbird on the record player and says he wants a sip of my coffee.
We watched home videos all weekend and I only cried twice.
***
Also, there's this: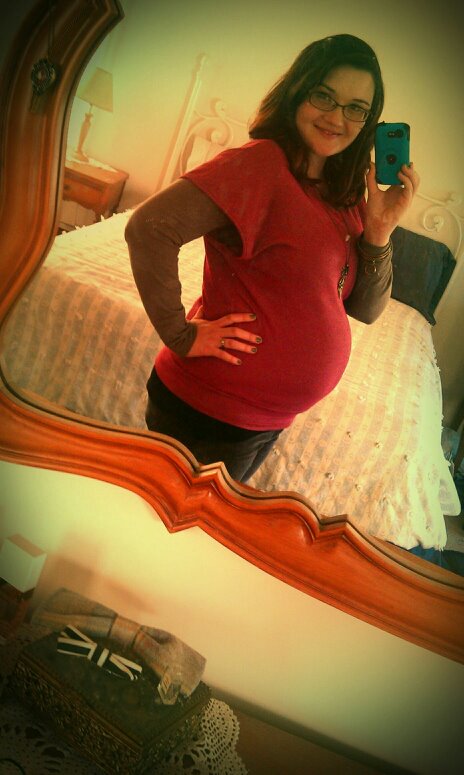 ***
In this time of breathing life, I write more words at Deeper Story than I do here. I said some things about God, again, last week, on the question of God's gender.
Will you be at BlissDom next month? I'll be there, hanging with the lifestyle bloggers as a Community Leader and hugging people. Come find me if you're there – I want to see you! I'll be the one taking my ginormous baby bump out onto the dance floor.
 ***
Have you remembered to breathe today?