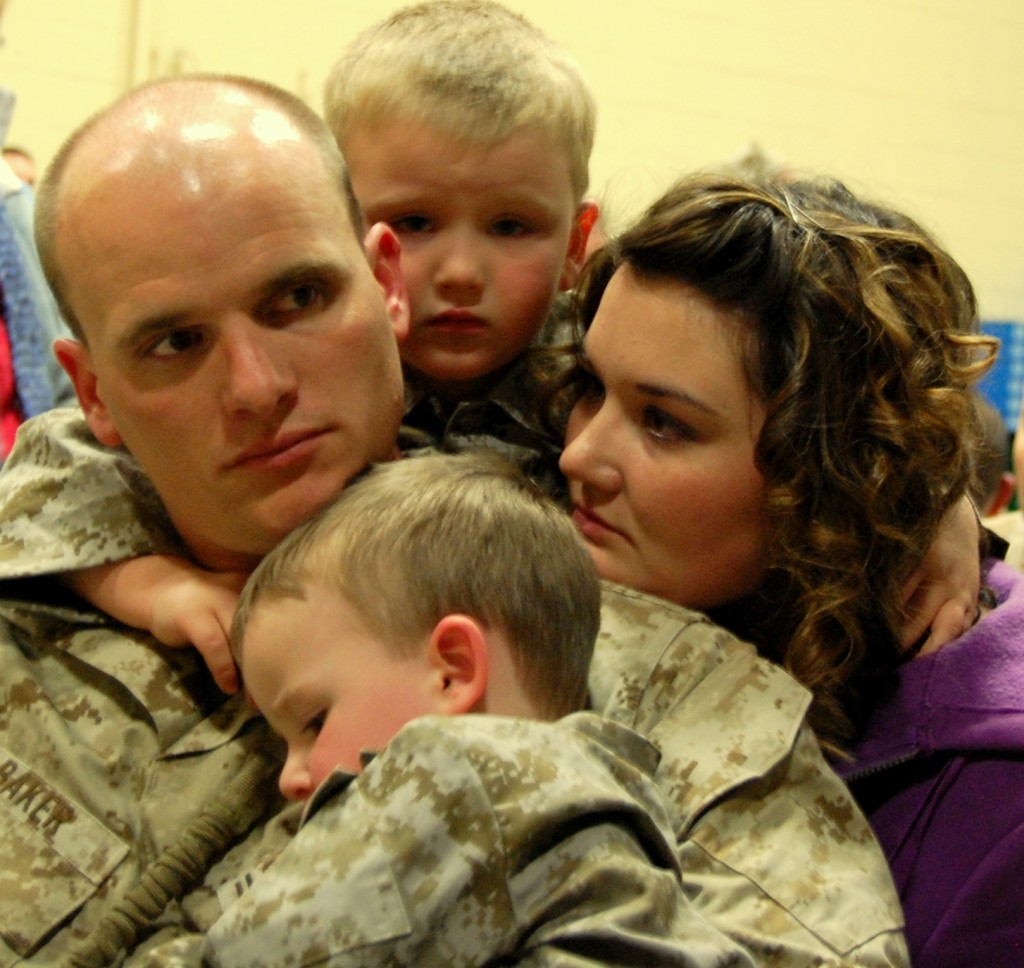 What is deployment?
I don't know what it is for the brave and heroic ones fighting, willing to sacrifice all.
I'm not a Marine or a Soldier. Not a Sailor or an Airman.
I'm a wife who loves a Marine. A mother of children who call a Marine "Daddy."
I do know what it is for us.
Deployment is waiting in a room full of people, at 3 am, catchy pop music doing a poor job of lightening the mood. Looking around and recognizing the dread-filled anticipation on the faces of the other wives, sweethearts, mothers and children.
It's explaining to two little boys that Daddy will be leaving in just a little while. Wishing they were old enough to understand the passing of time. Being thankful they aren't.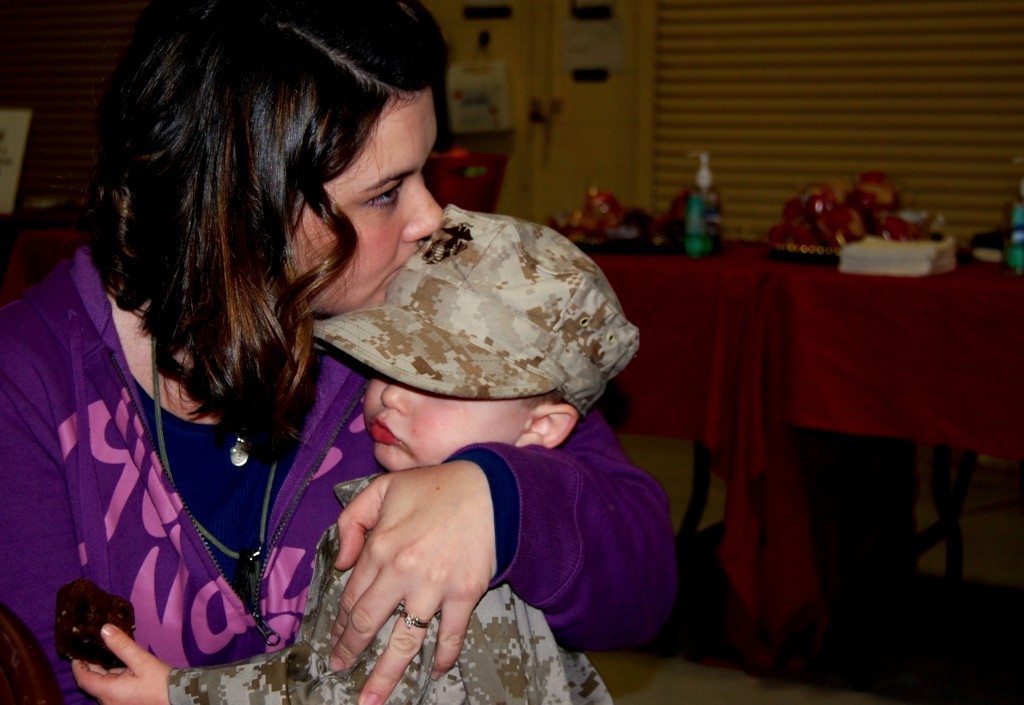 It's the jumpy-anxious feeling of not knowing exactly when the moment is coming. Wondering if we'll have warning when it's time to say goodbye.
It's hoping each second will stretch and multiply, while wanting to get it over as quickly as possible.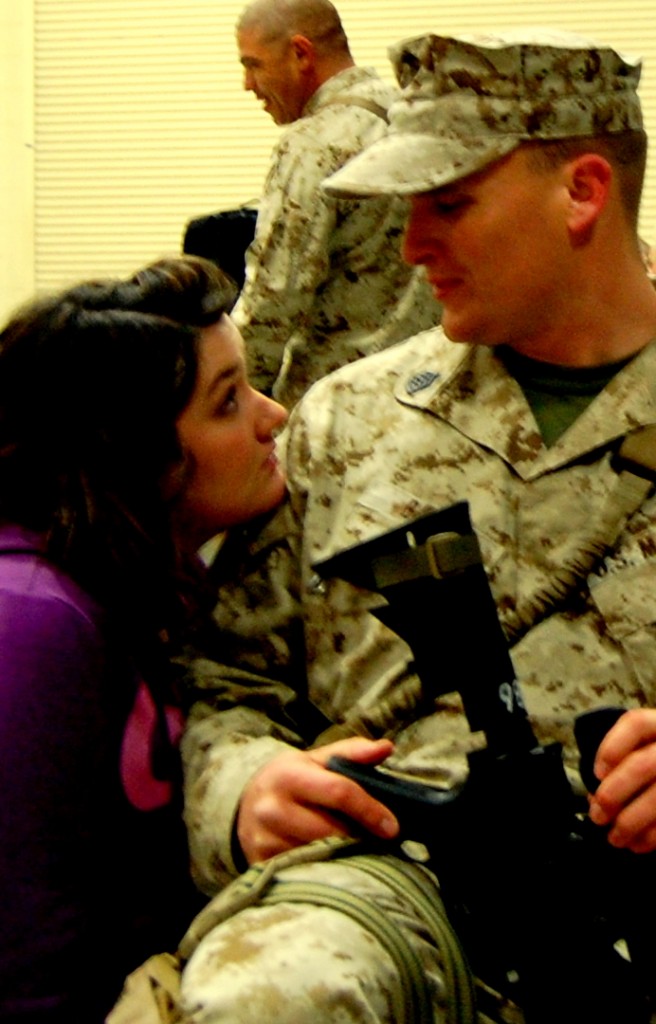 It's looking into his eyes, longing to etch every feature, every laugh line, every movement into memory.
It's the nauseousness of hearing him told it's time to move outside to the buses.
It's picking up the little boys and feeling their panic.
It's reminding them to give Daddy extra hugs and kisses.
It's a Daddy and little boys who won't be separated in the final minutes, not even for formation. And nobody cares.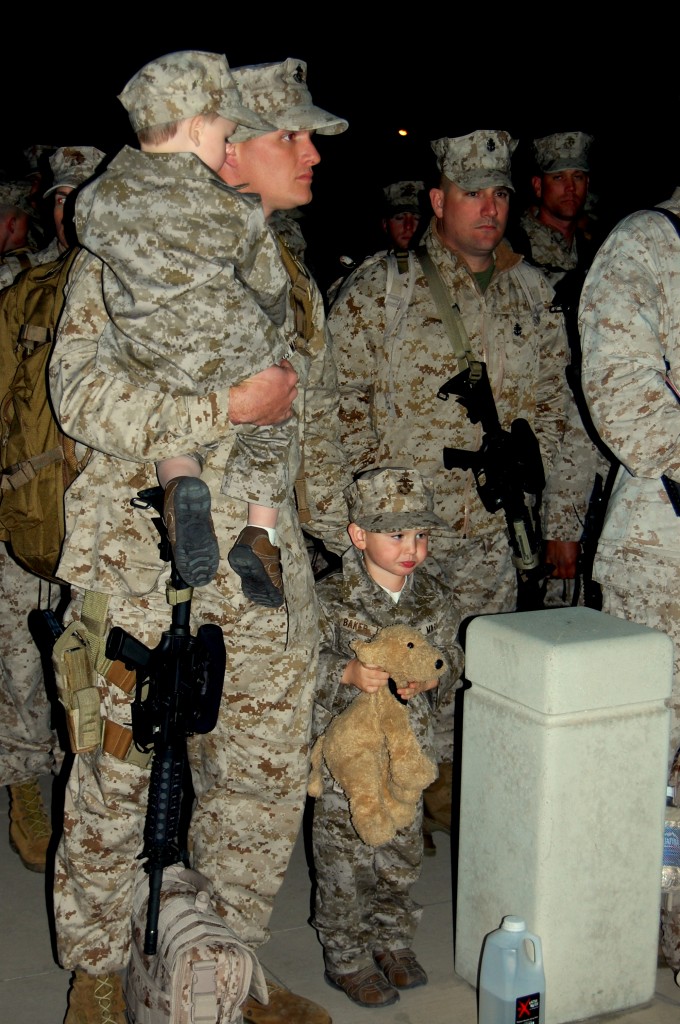 It's the whirlwind of the moment.
A hug.
A kiss.
Urging the boys toward him.
Another kiss.
Tears.
Touching hands. Touching his face.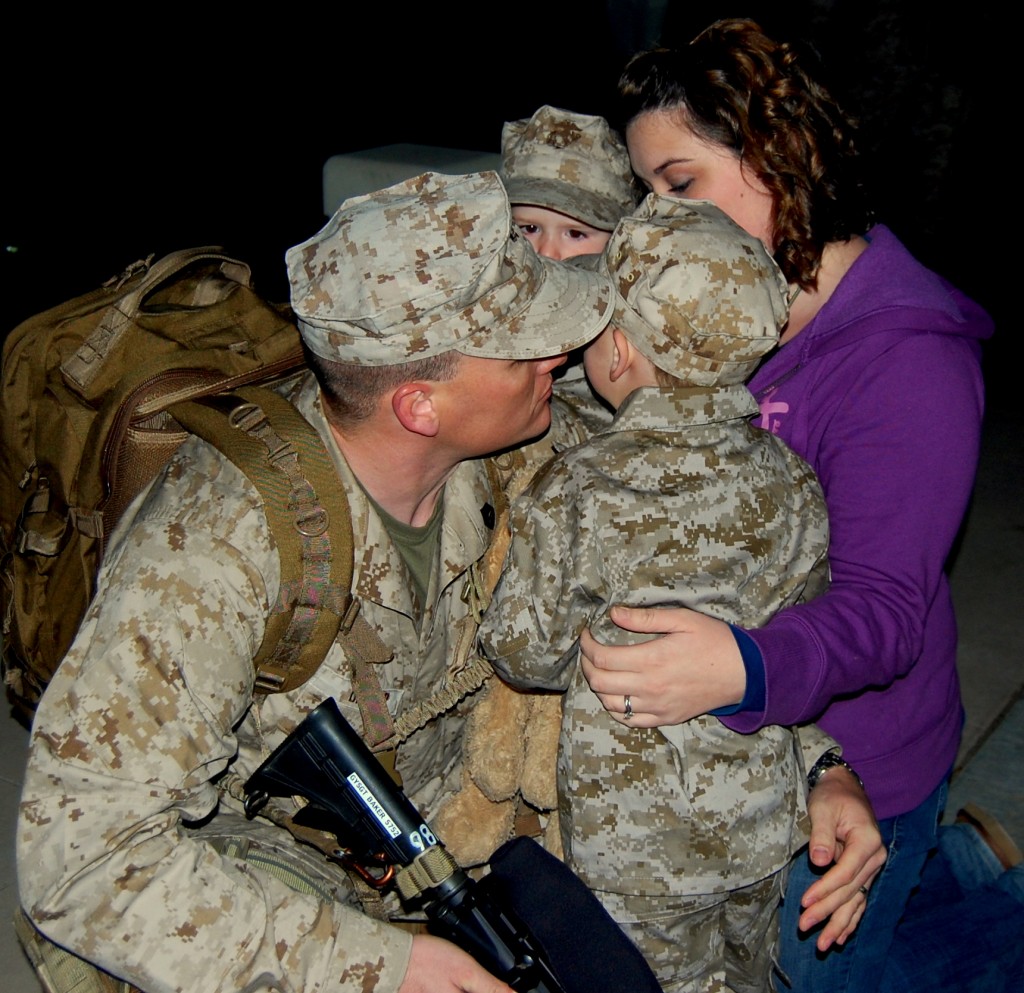 Unable to breathe.
Hold me, beloved.
"No, Daddy! Don't go!"
Watching him walk away.
Turn.
Wave.
Shoulder his camouflage bag and step onto the white bus.
It's a two year old, hysterical.
"I need my daddy!"
Sobbing. Screaming. Inconsolable.
It's waving as they drive away.
Hoping he catches us in the sea of hands.
Hoping we're waving at the right person through the tinted windows.
The buses round the corner.
Quietness.
It's walking back to the car.
Turning the ignition.
Wondering how a heart can hurt… can love… so much.